Okay, that sounds a tad melodramatic, but
WHATEVER.
I am stressed.
Okay guys...lean in, because this is, as of this moment, top secret information. I've signed my little guy Jack up for a week long Autism Spectrum Disorder summer day camp. It is going to be next Monday to Friday, for six hours a day.
I'm horrified.
I'm
horrified
. I can't believe I've done it. When Jack finds out, he's going to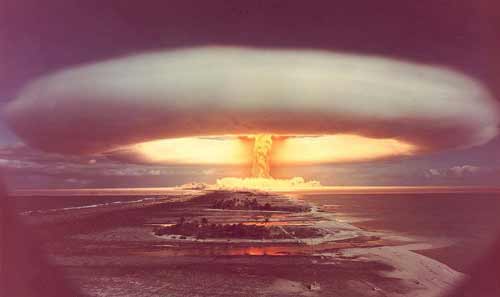 you have no idea.
Here's the blurb about the camp:
"Children will participate in a
wide variety of recreational activities to practice social skills, life skills, make new friends and have fun.
Activities may include: Fine motor activities, craft, swimming, gross motor skills (sports & movement
activities), indoor and outdoor activities."
Yes, I yearn for Jack to be able to learn how to make friends. Yes, I want him to be able to get out there and get some exercise. Yes, I'm even hoping that he feels a little bit less anxiety about leaving the house.
I even have this fantasy. I have this fantasy that there's a boy there, and he and Jack hit it off. They actually become friends, and want to hang out with each other, and then they have each other as buddies for life.
Just a little fantasy of mine. Indulge me.
But nobody understands. Everyone who I've talked to thinks this is great, and that I'm doing "the right thing," and that Jack needs this, and it's nothing but positive, and all the while, I feel like a total creep.
I feel like I've completely sold my little guy out. Because I don't know if people realise how happy he is that he's not in school right now. I don't know if people realise how difficult school is for him--because I do. I was there in his classroom that day, and before that, I just kinda naively figured that the school day was a struggle because it was boring, and because kids his own age don't
get
him. I didn't realise that the very act of sitting there-- trying to be natural and
just frigging sit there,
was pure torture, and that every time a kid in class coughed, his eyes widened and he worked with all his mental fortitude to not mimic that cough. You know: because I told him to try as hard as he could to not "copy" his "friends." I told him that if he could just master that, the other kids wouldn't be annoyed with him. And there he was, doing it for
me
.
So, the kid's been home now for a couple of weeks. He goes on youtube. He draws. He listens to his music. He swims in the afternoons, and he is calm and content. He can actually fall asleep at night, and all because he knows he has a long, long break from hell.
I haven't told him yet. I will tell him in the next day or so. I'm always torn between whether to wait, and tell him just before the dreaded day, so he won't suffer such terrible anxiety as he anticipates the event, or, tell him in advance so he has lots of time to process things.
He's going to scream. He's going to cry. He's going to throw things. He'll probably attack one of his parents. He's going to be in
despair
. He'll plead, he'll beg, he'll ask "
WHY? WHY?
" a million times. Hell, I can hear his crying in my mind now. It's going to completely ruin his next two weeks.
And mine probably...
But I
always get fooled
. I always trick myself into thinking that my little guy is so improved, that he doesn't need these things. Just a few days ago I was thinking, again, about what a monster I am, and how could I force him to take part in this agonizing week that awaits him. How is this going to help him? He's so pleasant, what could this possibly do for him? It's only one week! What kind of changes could happen in one week?!? Plus, it's all day! Aren't the long hours going to be totally counterproductive in the end?
And then,
the very next day, The Man was at the office. I was home with my two kids. It was dinner time. I was just about to make Jack his dinner time peanut butter and jam sandwich. I only had two pieces of bread left. One was the end piece. I was horrified. What the hell was I going to do??? Jack doesn't eat the end piece! How could I have been so foolish to have a piece of bread at lunch?!?
I ran across the street to my sister's. Oh no. She only had that whole wheat bread that LOOKS like white bread. I had no choice. I had to try it. Also, I was almost out of chocolate syrup. The horror! So, it was then that it hit me, as I was putting peanut butter on this pale bread, and worrying that Jack would reject it on sight, and realising that I still can't just hop into the car with the kids and go to the store, and realising...
well,
you know.
So I don't know. Does anyone have any tips on how I can stop feeling like a total monster for sending my favourite 8 year old guy to a camp for 5 days, when all he wants is to do his own thing in peace?
Anyone?